Back to School Flowers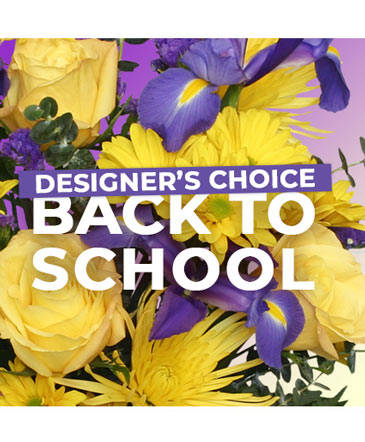 Back to School Florals
Designer's Choice
Send a teacher a back to school arrangement to brighten their day! Teachers work hard to give our kids the tools they need to succeed. Show them how appreciative you are for all that they do with a beautiful flower arrangement designed by our expert florists!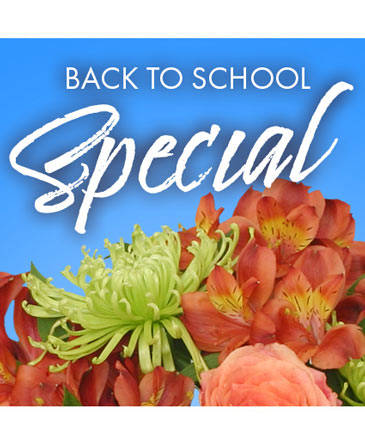 Back to School Special
Designer's Choice
Send our Back to School Special to someone who needs it! Perfect for teachers and students alike, this arrangement is a great way to get them excited for the upcoming school year. This beautiful bouquet is designed by our expert florists and is sure to brighten their day!
Students, teachers, administration staff, parents- everybody is getting ready for the school year to get underway, and not everybody is excited (especially students). Help soothe their worries and take their mind off of the impending grind of the school year with a beautiful back-to-school flower arrangement. We have a wide variety of flowers available, so we can meet your needs for whoever the intended recipient may be. A worried son or daughter nervous about starting their freshman year in college? We will make you a calming arrangement to soothe their nerves or perhaps a powerful and colorful arrangement to bolster their confidence going into this new stage of their life. Maybe your significant other is a teacher, and they are about to be very busy the next several months after the break during summer. A gorgeous floral arrangement on the first day of class will do wonders for boosting their mood and will help to remind them that you are there for them and will continue to be there for them through the coming busy months. Whatever your situation and whatever your needs, we will meet them and provide you with flowers that will get the school year started off right.